MFA for AIMMS PRO Portal¶
Starting with AIMMS PRO 2.47.1 each user can enable MFA for his/her AIMMS PRO user account. It is not yet possible to enforce MFA for all user accounts in a customer account. We decided not to add that complexity as we will be replacing the entire user management component in the foreseeable future.
Enable MFA¶
Users can enable MFA from their PRO Portal Account settings page by clicking the Add MFA button: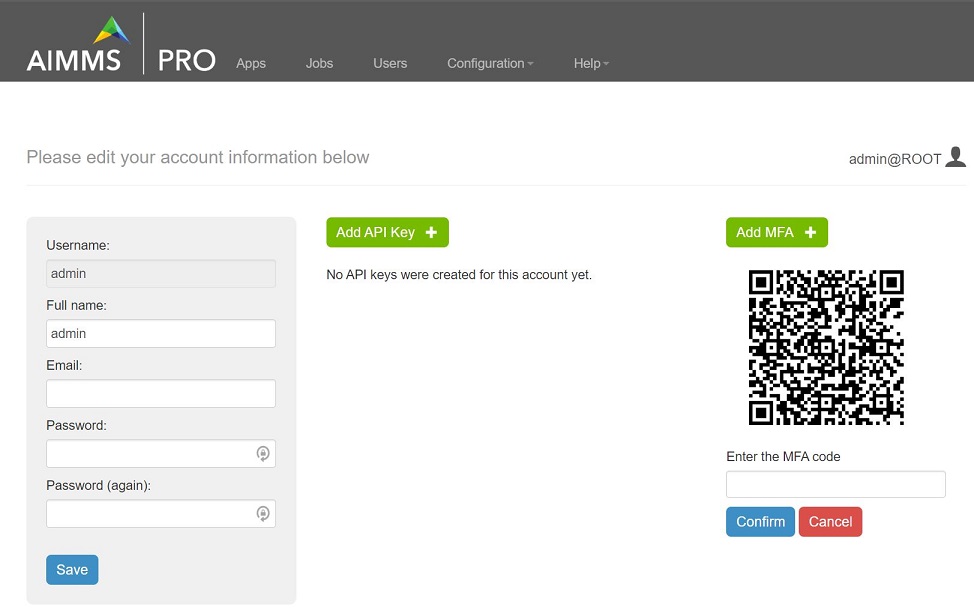 When you click on Add MFA it will display the QR code.

Please scan this QR code with your authenticator app on your mobile, enter the MFA code and click Confirm.

Once you click on confirm MFA is enabled for your PRO Portal account.

When you login next time, after entering your login credentials you will be prompted to enter MFA.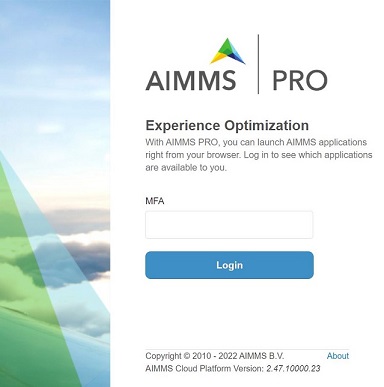 Disable MFA¶
If you want to disable MFA then click the Delete MFA button on your Account settings page.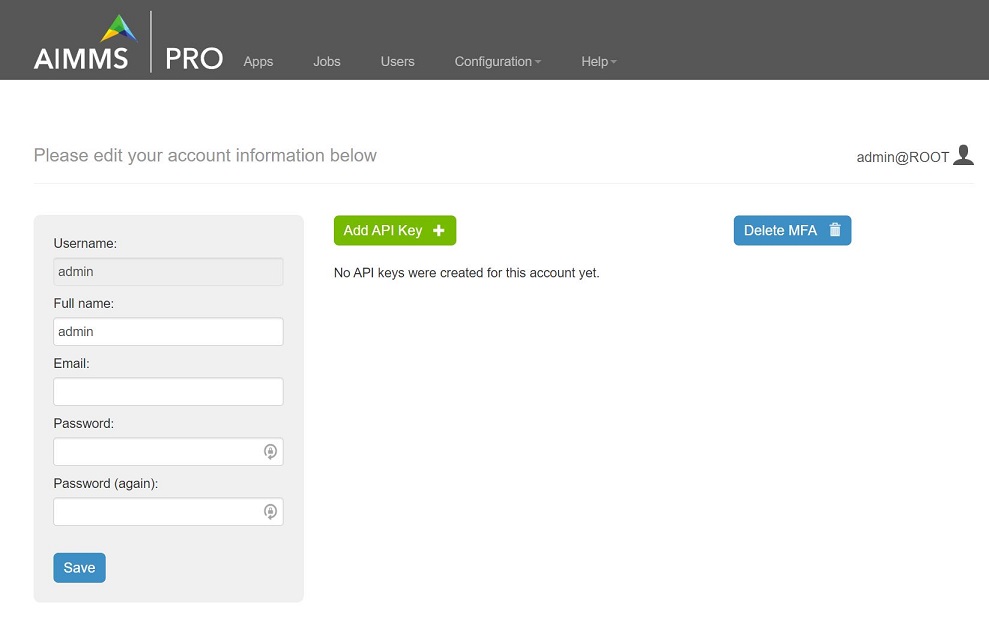 Note
MFA is not available for ActiveDirectory and SAML Users(i.e. users with SSO).