Workflow Panels¶
This section describes various tasks related to the creation, the configuration, and the usage of workflow panels in a WebUI application.
Important
Workflow panels are available in software versions from AIMMS 4.68 onwards.

Starting from AIMMS 4.92, one sub-level of steps can be configured for a workflow step. This makes it easier to apply a hierarchical organization in your workflow(s).

A Workflow panels tutorial is available in the WebUI Advanced User Interactions course on the AIMMS Academy.
Starting from AIMMS 4.68, it is possible to design and configure Workflows in the AIMMS WebUI. The Workflow Panel is used to represent and run any workflow which is designed and defined by the application developer in the model. AIMMS allows the application developer to configure multiple workflows in an application.
A Workflow Panel is a progression of steps (tasks, events, interactions) that comprise a work/business process and create or add value to the organization's activities.
The Workflow Panel guides the user through the defined set of steps in a specific workflow. It also gives the user the flexibility to enter or leave a workflow at any step of the process. The user can also navigate between workflows, so there is no restriction to only one workflow at a time.
The workflow has states for each step that indicate to a user which steps can or cannot be accessed. Data states help indicate which steps are complete, incomplete or in an error state, as illustrated below.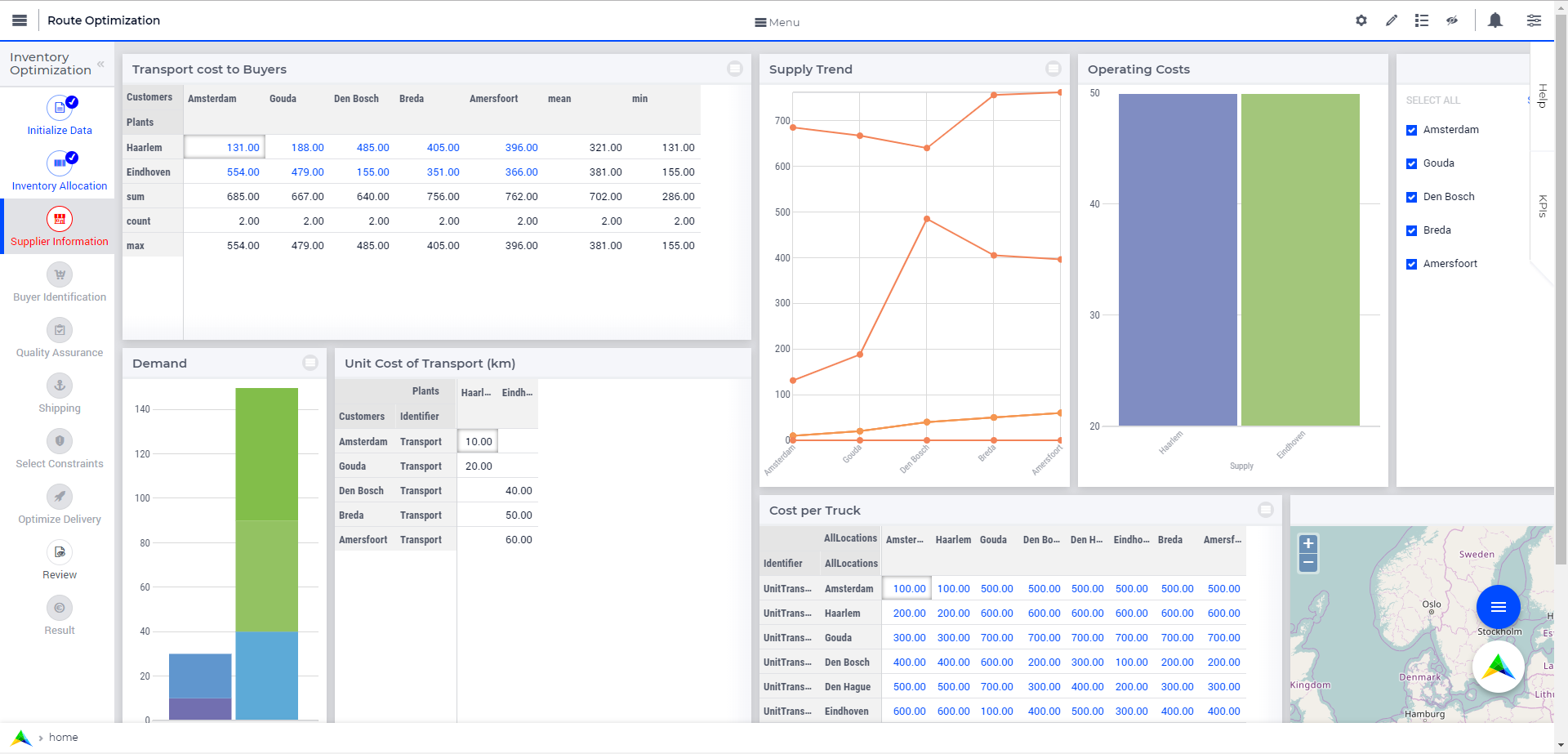 The Workflow Panel can also be collapsed and expanded horizontally, in order to save screen space:

In the horizontally collapsed view, when the user hovers over a step the tooltip helps with identifying the purpose of it: