List Widget
Important
The List Widget is available in software versions from AIMMS 4.74 onwards.
The List Widget allows you to show a generated list of (grouped) items and associate these with actions, if required. These items can e.g. represent a set of tasks, or a custom legend. Each group of items can have a title that is shown as a header. The items in the list can be interactive, meaning that some procedures can be configured to be executed upon clicking them.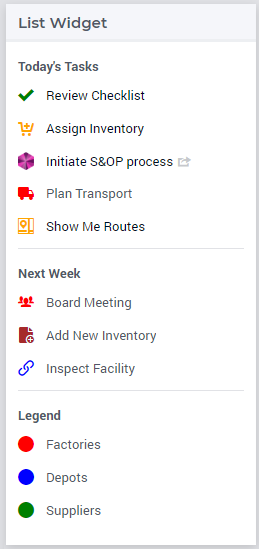 The list widget is a versatile widget that can serve a number of different purposes. It is essentially a list of items consisting of an icon, a text and a procedure. The procedure is optional. The list can be subdivided with subtitles.