Page Menu
From AIMMS 4.53.1 onwards, we offer a newly designed Page Navigation Menu. This menu helps you find your way around AIMMS Apps and get a general overview much more easily. As this new menu will become the new default, your existing Apps will change automatically. The menu looks like this: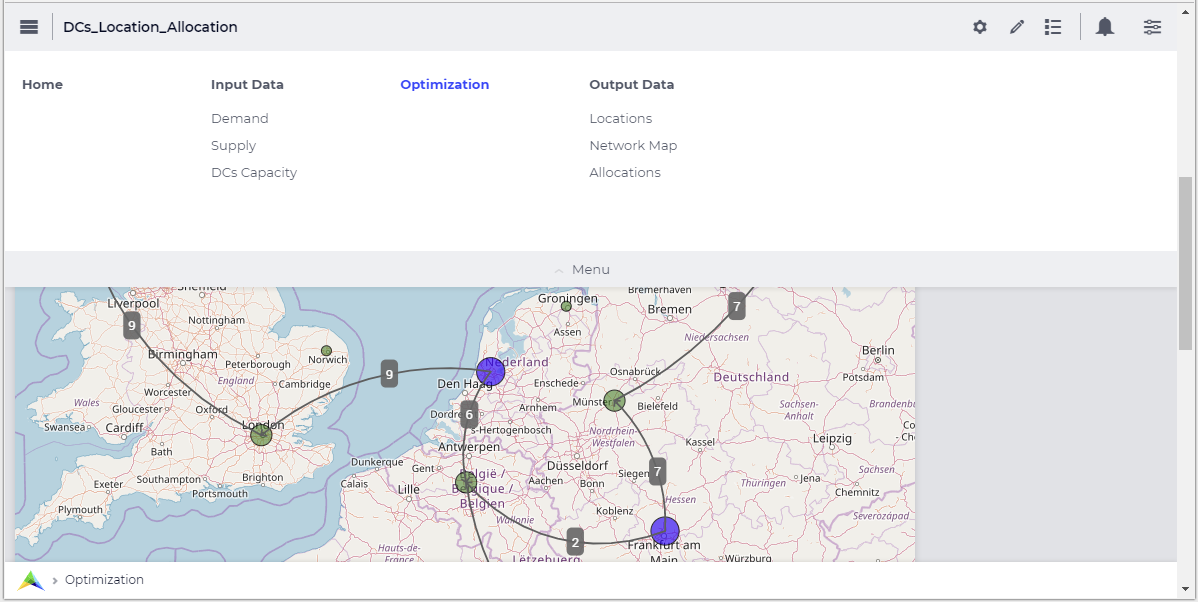 The Menu Bar is the primary tool for navigation through AIMMS applications. It consists of two parts: the Top Menu bar and the Bottom Menu Bar.
The menu supports up to a maximum of six columns on one row (width 1024 pixels). AIMMS recommends using no more than that, but the menu does support it if needed by introducing a second row; even adding a 7th column if possible due to wider screen usage. The menu supports up to 10 menu items and five levels of hierarchy. However, AIMMS recommends using no more than three giving you a theoretical 600 pages (6x10x10). If more are needed it could be wise to reconsider the app architecture. We also provide a short demonstration video of the new menu.