Quick Start: My First WebUI App
This section illustrates how to create quickly a first Web-based User Interface (WebUI) for a simple Transport Network (TransNet) application using a set of locations divided in two (disjoint) subsets of factories and distribution centers. Each factory has an amount of supply of a product and each distribution center has some demand for that product. Decisions have to be made on how much to transport from a factory to a distribution center in order to satisfy demand, while not exceeding the available supply. Unit transport costs are associated with any pair of factory and distribution center and the transport decisions aim to minimize the total transport cost for the entire network.
A first WebUI for such an AIMMS optimization application may look like in the following picture: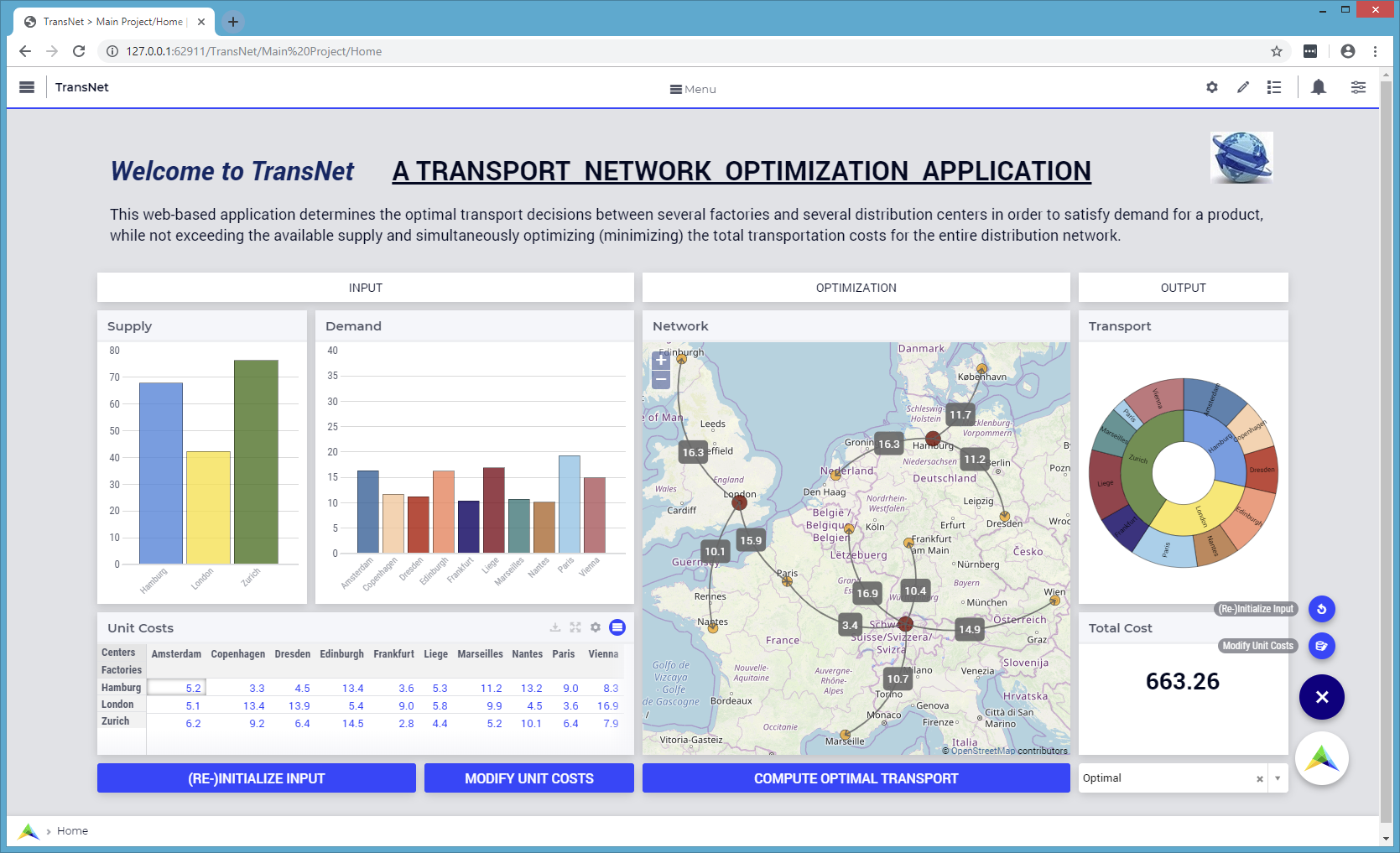 In order to build such a WebUI, one needs to add and configure step-by-step a number of widgets on the Home application page opened in a browser tab. Most widgets reference data of identifiers or run procedures present in the AIMMS model. The underlying mathematical optimization model used in this application is essentially the one described in the AIMMS tutorial for beginners.